Manage KPIs (Key Performance Indicators)
Simplify Your Business Scorecard
A Visual Management System for Tracking Key Performance Indicators
The simplest way to evaluate the success of any business or value stream is to start with the numbers.  KPI Fire makes it easy to create a HuddleBoard which can be used for periodic (Daily/Weekly/Monthly/Quarterly) business reviews.  Accountability increases.  Recognition increases. Results improve.  Few things are more satisfying than ending a business review early because all KPIs are GREEN.
Eliminate Waste. Reduce Overburden. Eliminate Unnecessary Variation.
Most organizations are wasting time with ineffective business reviews which take too much time to prepare, and deliver too much information for most interested parties to effectively consume.  KPI Fire can help you return your focus to  "KEY" Performance Indicators that will save time and improve results.
Multiple Data input options: Manual, Import, API, Integration.
KPI Fire is a smart option for healthcare administrators, plant managers, and team leaders, who are often responsible for monitoring performance. Given the ability to view key metrics and information, we are confident that you will find KPI Fire a valuable asset for your company.
Not sure which KPIs you should be tracking?  No Problem.
Schedule a call with our team and we can share some best practices to get you started.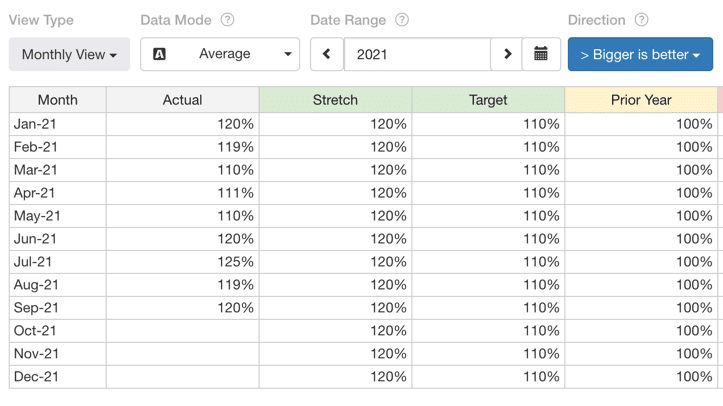 Simplify Your Scorecard System
Simply put, your managers are likely wasting too much time preparing for business reviews, where the metrics and the formats vary from one group to another. KPI Fire simplifies and standardizes. By providing a simple template that anyone can follow for tracking performance against a plan, your organization will simplify the process and save time. Simplifying the standard is one of our main priorities
Know the Score
Knowing if you are winning or loosing will help you know how to play the game. You will get better results in the game of business if your your team knows how they will be evaluated and what targets they are reaching for. KPI Fire uses a simple Red/Amber/Green system to quickly & clearly communicate how you are doing on your Key Performance Metrics.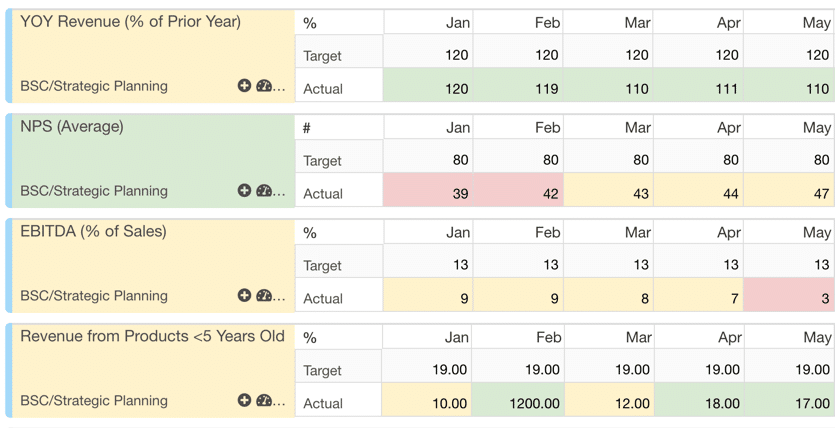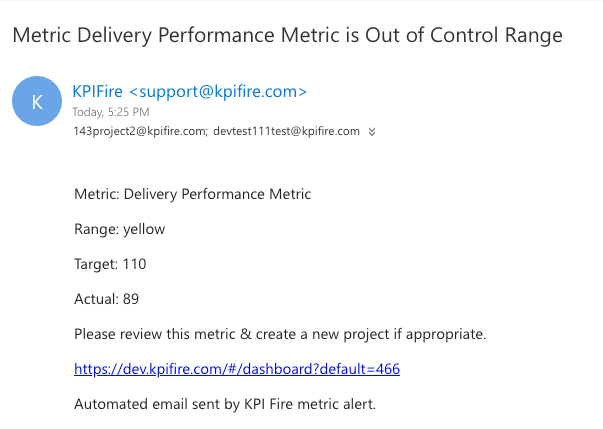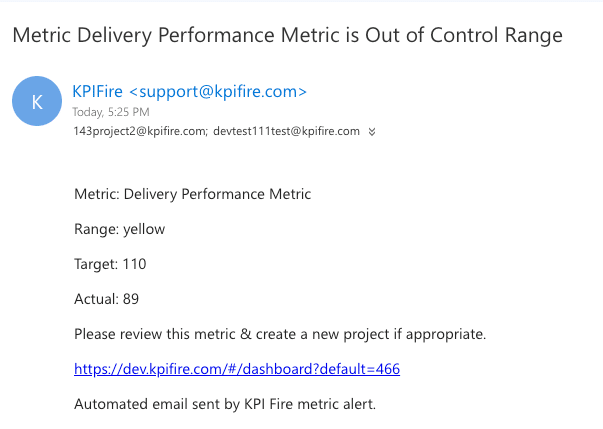 Use Metrics to Initiate Corrective Action
What do you do when one of your Key Performance Indicators is falling out of the target zone despite your best efforts?  In KPI Fire you receive an alert, and then you can immediately initiate a corrective action. These corrective actions can be tracked as projects.
What's the Frequency?
Choose the right frequency for tracking Key Performance Metrics. Best practices are Daily for work cells, Weekly for Value Streams or Functions, and Monthly for Profit Centers, and Quarterly for Business Unit or Board of Director business reviews.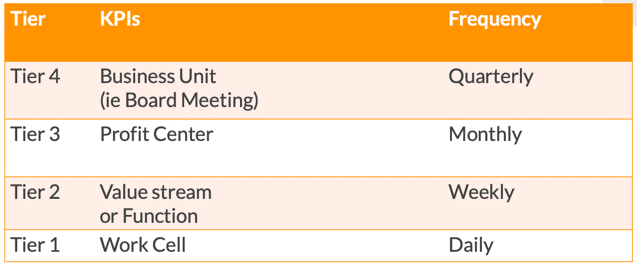 Learn More on these related blog articles: