Setting Up the Project Charter
Manage permissions, edit header info, create a meaningful charter page-
Make your project successful.
Areas of the Project:
Project Header
Actions
Charter Fields
***Ability to edit varies based on user's License Type and Project Role***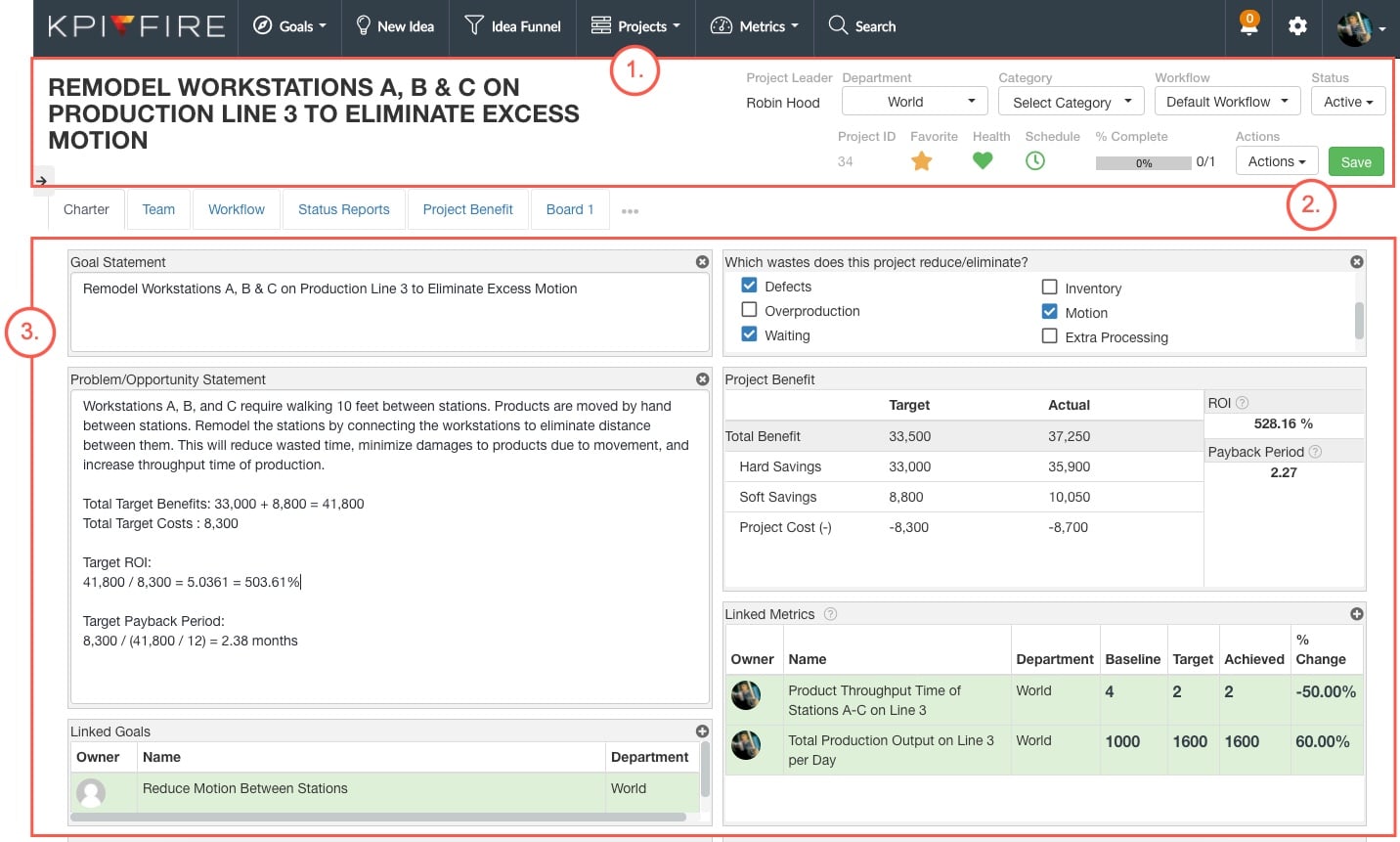 1. Project Header
Header information is useful for identifying top-level project attributes.

Title, Team Leader, Department, Category, Workflow, Status, and Project ID

Projects can be marked as favorites and then view in the My Projects side menu.
Project Leaders have the responsibility of updating project Health and % Complete.
Action options will vary based on the User's License Type
New Tile will be placed in the Charter as a blank field for either Text, Team Member, or Photo input.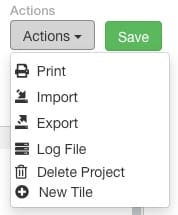 3. Charter Fields
Problem / Opportunity Statement:
Why is the project being performed?
Goal Statement:
Definition of success.
Defined how you will know that the project is successful. Make it SMART: Specific, Measurable, Achievable, Relevant, Time Limited.
Scope:
Defined boundary for the project.
Scope creep would be reason to do a project review and decide what should continue as part of the current project & what becomes a new project.
Benefit:
Financial success of the project.
A quantifiable way to measure success of the project. Use hard savings, soft savings, project costs, total benefit, ROI, payback period, sales improvement, EBITDA, etc.
Prioritization:
How important is it that this project get done right now?
Effort: Low to High
Impact: Low to High
Priority: Very Low to Very High
Timeline for Workflow:
When will action take place for this project?
Team and Team Member Roles:
Who is working on the project & what are their responsibilities?
Start and End Date of Project / Start and End Date for individual tasks
Linked Projects/Metrics/ Goals:
What other projects are codependent for completion? Which metrics are tracking project data? Which goals are relevant to this project?
Examples: