Product Enhancements – Release Notes September 2023
We are happy to announce some new enhancements & fixes:
(Last Release – September 18, 2023)
Note: if you don't see the same thing in your account, try clearing your cache/cookies or use a "new private window" to refresh the cache.
Goals
Grid View
Enhancement: Metric names in Grid View now display complete names.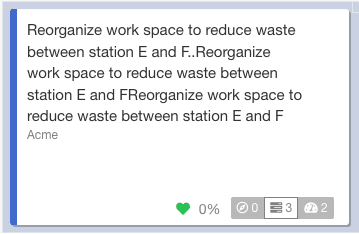 Target Start Date now populates correctly in Project Charter when creating a project from Goals/Grid View.
Projects
Charter
Enhancement: Project Log file now logs changes to charter text and text custom field.
Huddleboards
X-Matrix
Enhancement: Added a "Configure" button with options to the Xmatrix timeline.

Settings
Enhancement: Added the currency symbol "R" for Rand (ZAR).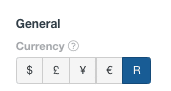 General Updates/ Bug Fixes
Corrected the "Copy URL" functionality in the file/upload area of project tasks.
User Certification drag-and-drop formatting now maintains column size during row movement.
Resolved issue where multiple owners were created for Metric and Goal.
Added a horizontal scroll bar on my Projects when opening a project from the list in a small window.
Resolved new charter field not displaying until workflow was reopened.
Resolved issue with multi-account login using the same email address, users can successfully log in with a single email across multiple accounts.