Product Enhancements – Release Notes January 2023
We are happy to announce some new enhancements & fixes:
(Last Release -[March 3, 2023)
Note: if you don't see the same thing in your account, try clearing your cache/cookies or use a "new private window" to refresh the cache.
Projects
Project List
NEW drag and drop columns to reorder the sequence displayed in the Project List view
Project Timeline
NEW can add a new group or task to the project from Project Timeline view.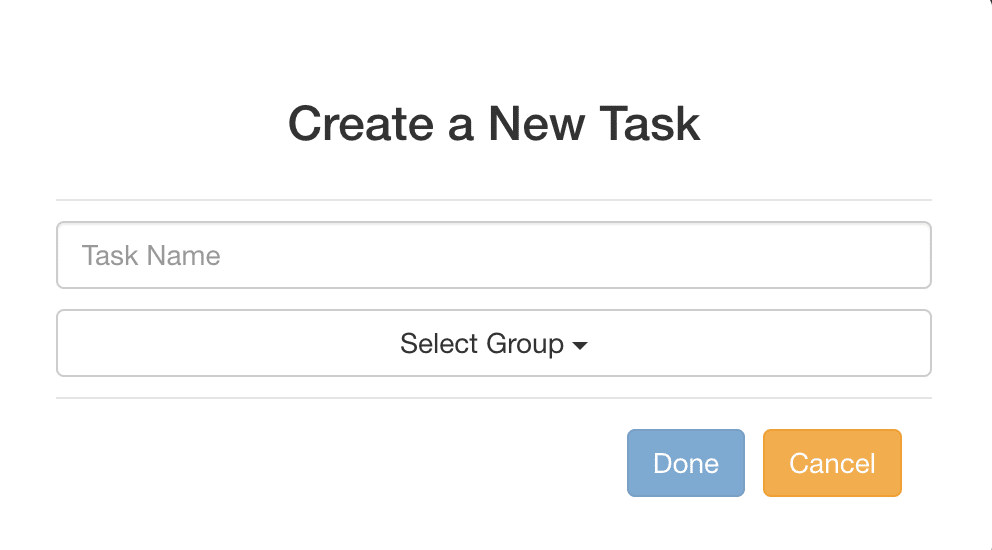 Project Benefits
Project Benefits Exception Report – NEW user can show or hide columns displayed in the report.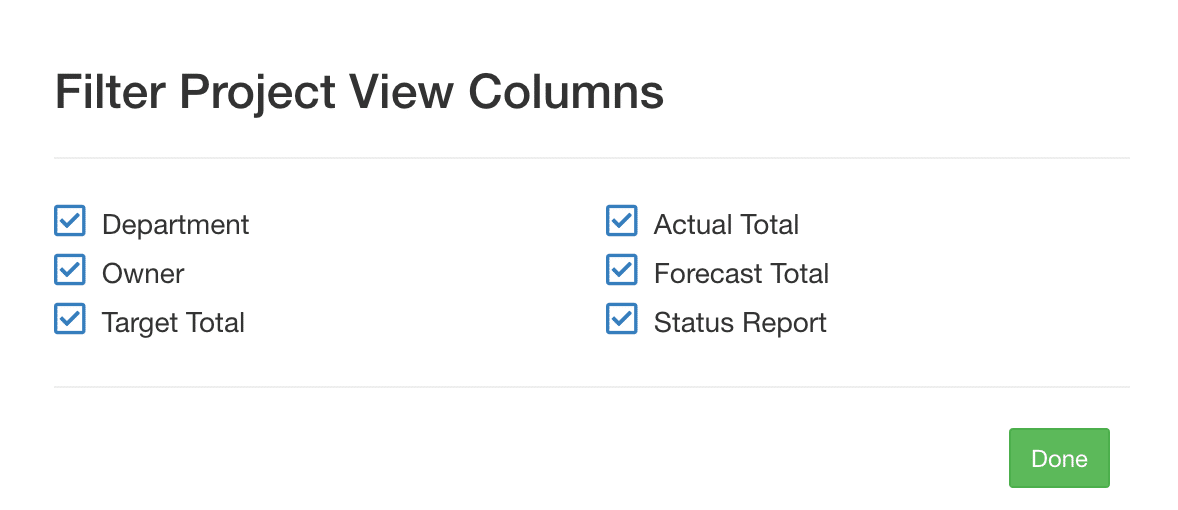 Huddleboards
Project Benefit Account tile – NEW option to display number as Sum or Count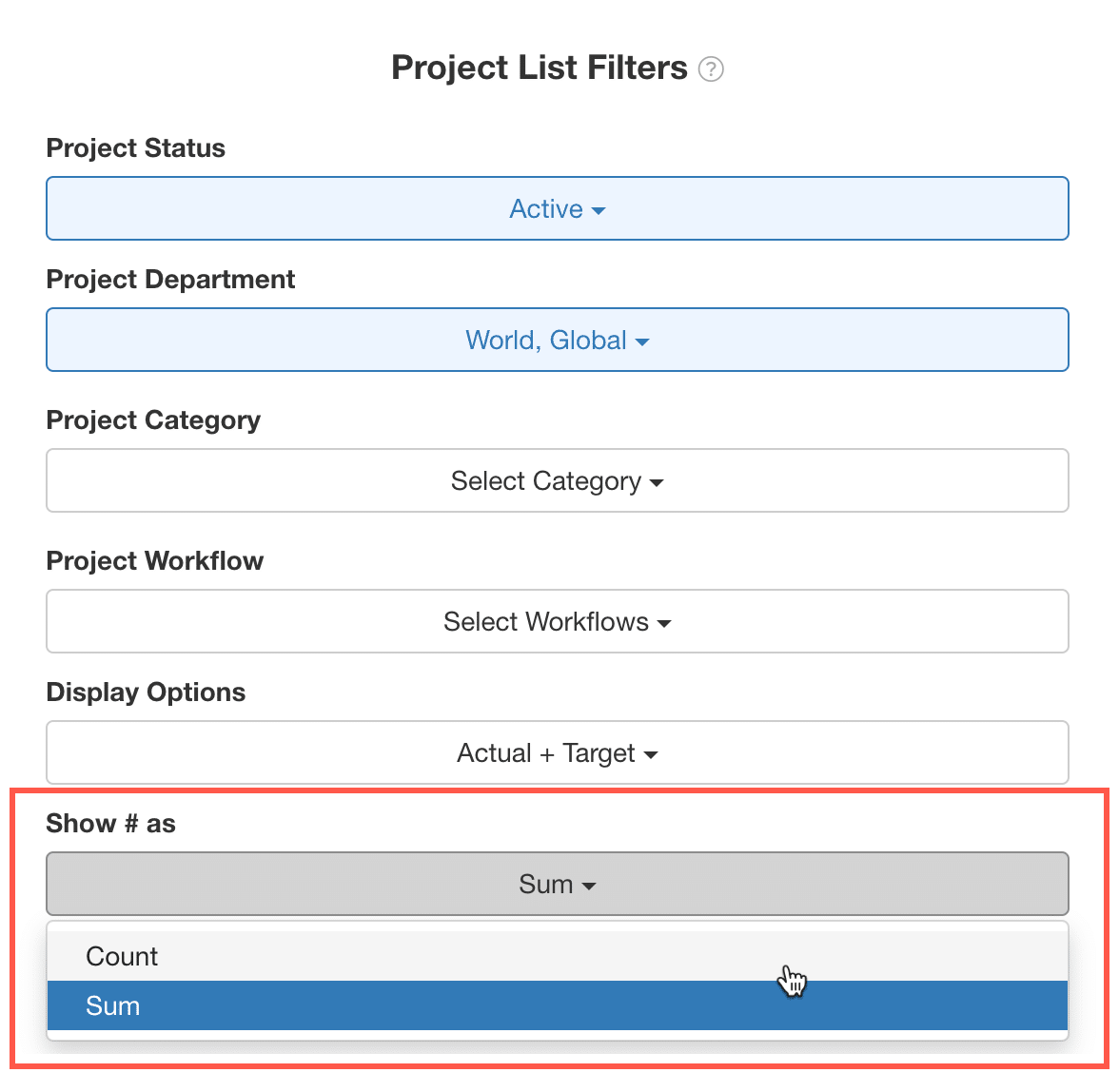 Link / Unlink Metric Modal
NEW Unlink linked metrics from "Linked Metrics" section at top of Add/ Link Metrics modal.

Hover over metric then click on unlink metric icon to unlink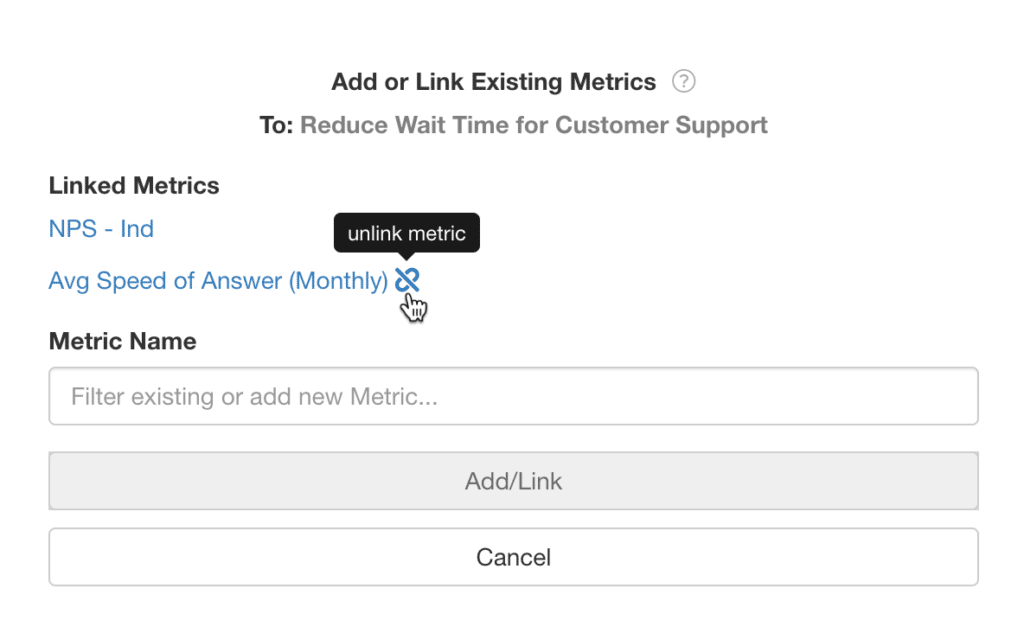 Metrics
Updated UI to show year on every month in benefit table.

Updates / Bug Fixes
Release Date 1/8/2023

Fixed status reports cloning with template of project.
Message shows when user is locked from entering project benefit values based on admin settings.
Resolved status reports not showing from the Project Benefit Exception Report.
Goal, Project, and Metric views – when multiple years are selected in the filter, the most recent year value will be displayed.
Fixed ability to add a locked Goal or Metric to a Huddleboard.
Fixed year for adding a new benefit in a new project.
If no filters are selected, all goals are displayed.
Fixed values not showing on Huddleboard for metric bowling view tile.