Will you achieve your Process Improvement Goals?
In many organizations part of the corporate strategy is to make improvements to the existing business that can result in cost savings. It is typical for many large companies to target annual cost savings goals of 1-5% per year.  How do you keep track of the progress toward that goal?
You need a single source of truth that shows the goal savings amount, the potential of identified projects, and the amount remaining to hit the target.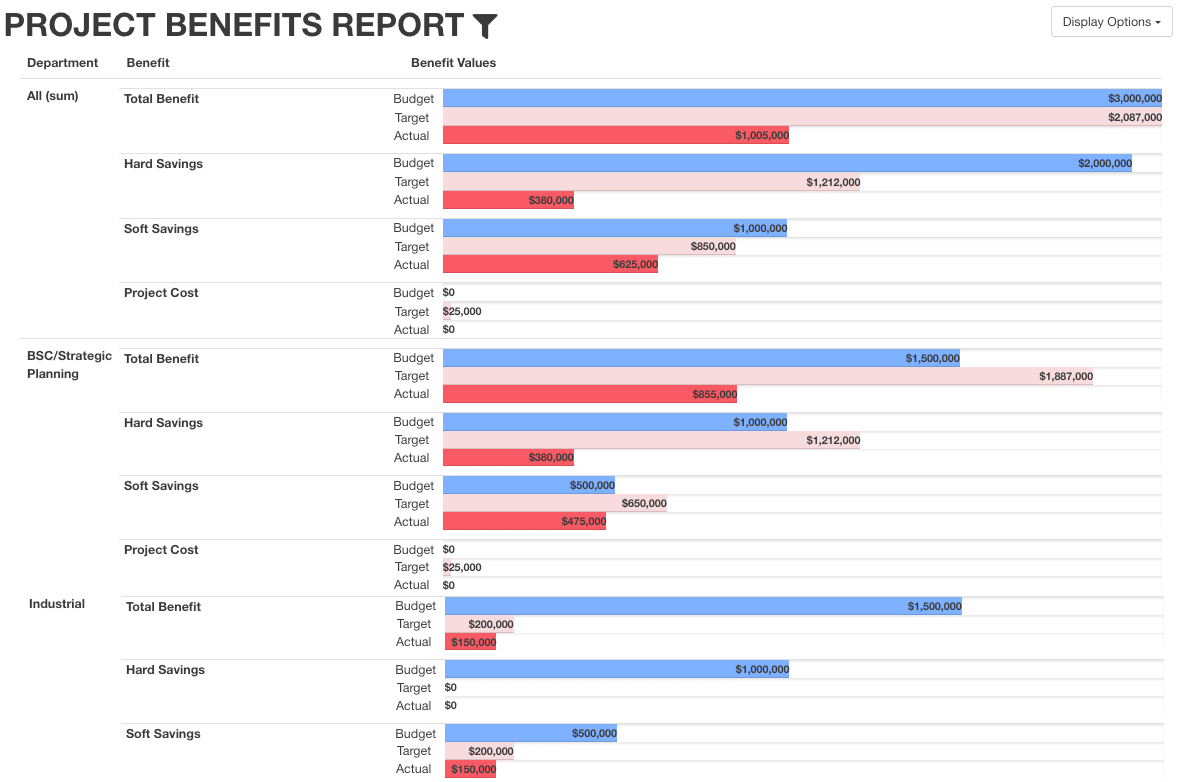 How to Build it.
Step 1. Setup your Organization Departments.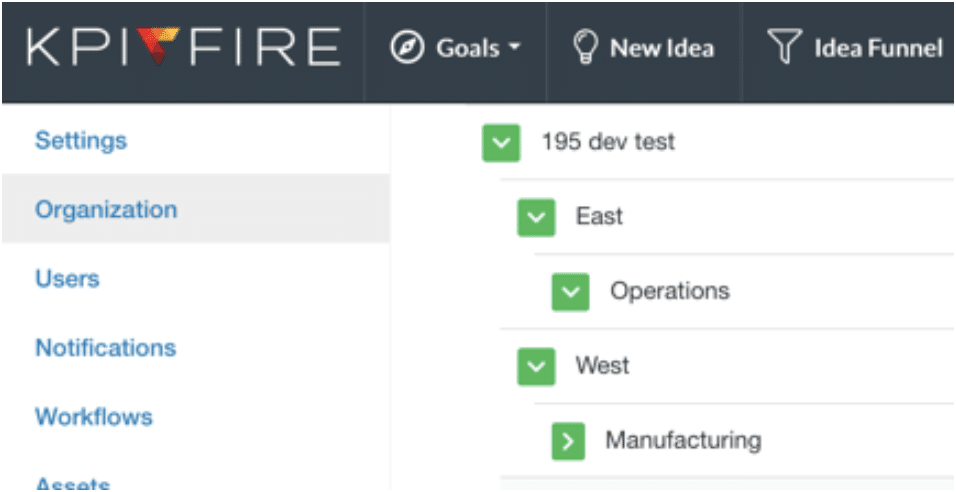 Step 2. Setup Project Benefit Accounts & Budgets
Project Benefit Accounts are the types of Savings that you would like to track.  Examples would be: Hard Savings, Soft Savings, and Project Costs  OR, Type I & Type II Savings.  (for more examples check out this post about project benefits)
Budgets are your overall targets for the year.  You can input specific Savings targets for each Benefit Account and for each Department.

Step 3. Add Project Benefits to Individual Projects
For any project, go to the Project Benefit Tab, click "Add Benefit".  Describe the benefit,  choose a Project Benefit Account, and input a Target dollar amount.
Note: Most projects will start out with a Target amount, and then after the work is completed your project sponsor, or finance department may provide some Actual numbers that can be added to the project at that later time.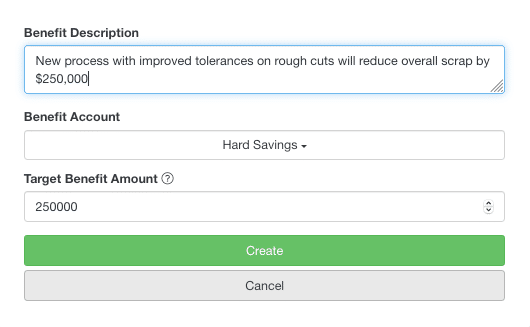 Go to Reports>>Project Benefits Report, select the Bar chart Option.
Filter departments using the Global Filters.
Filter goals with the Goals filter in Global Filters.