The following improvements are Release 161, (Release date July 24, 2018)
The following updates were made as part of this release:
Metric Tile Toggle Options.  Click the mouseover arrows on the left or right side of the metric tile to display other tile views.
Metrics: New Summary chart for metrics:  See a summary of your metrics by department and by color.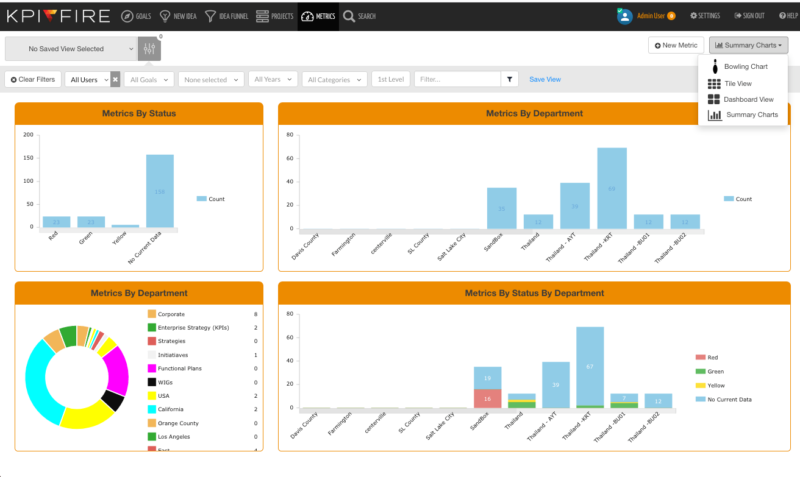 Filters:

Small change to department filter to clear selected department. If you don't select any department after clearing the filter, it will be set to your default filter.
View Only license type can now see Goal Filter.
Click the small "x" on user or Department filter to reset it to its default value. 
Goal filter now has a searchable field for locating goals with a few keystrokes rather than sorting through long lists.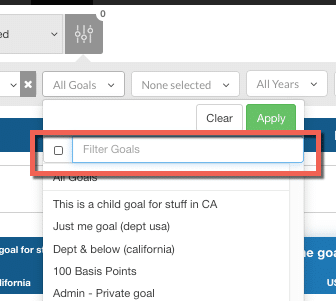 Projects: Workflow tab, added sort by options for: Owner, Task Name, Status, Due Date, and Priority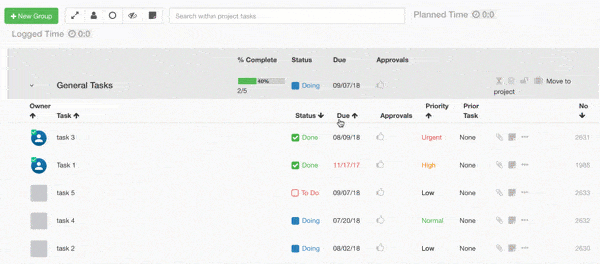 Various Bug Fixes:
User Stats page Bar Chart: Control Stage projects now show in their own column.
Timeline views: Fixed issue in Chrome Browser where right side would not drag.
Fixed issue with metric import with some start date months.
August 13, 2018
Updated gradient color on Idea Funnel
Fixed bug on Text filter if a metric name was empty
Fixed bug on text filter for user names with spaces