Product Enhancements – Release Notes March 2021
We are happy to announce some new enhancements & fixes:
(Last release March 31, 2021)
Note: if you don't see the same thing in your account, try clearing your cache/cookies or use a "new private window" to refresh the cache.
Weekly Metrics:
NEW monthly view available for metrics with weekly input frequencies
Logic follows 4-4-5 calendar (January – 5 weeks, February – 4 weeks, March – 4 weeks, April – 5 weeks, etc.)
Project Benefits:
NEW additional totals columns to display previous years data
Status Report:
Help tip added to project Status Report tab

Metric Data:
NEW add up to two custom columns in the metric data table
Custom columns can be renamed
Input accepts string and numeric values
Goal Grid View:
Global filter will shift all goals that match the search criteria to the far left column in order to drill down into deeper levels of linked goals, metrics, and projects
Custom Dashboard:
NEW date selector to toggle time period of metric data displayed in dashboard
Notification Settings:
Admin can view and configure other user's notification settings
Project:
Project Charter, Portfolio Timeline View: target start date default value is the project creation date until user selects different date
Daily Update:
Status Reports: Metrics Need Updates – update most recent metric inputs from the Daily Update page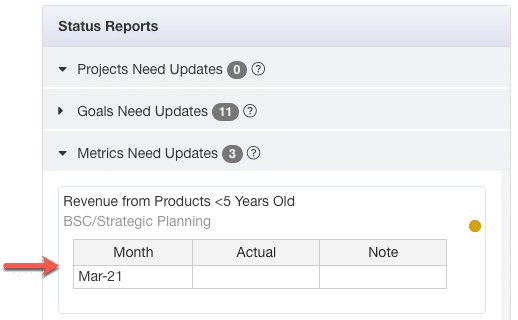 Project Kanban:
Sort by Owner – view tasks in a project by owner
Drag and drop tasks to different users and groups
Update task status from view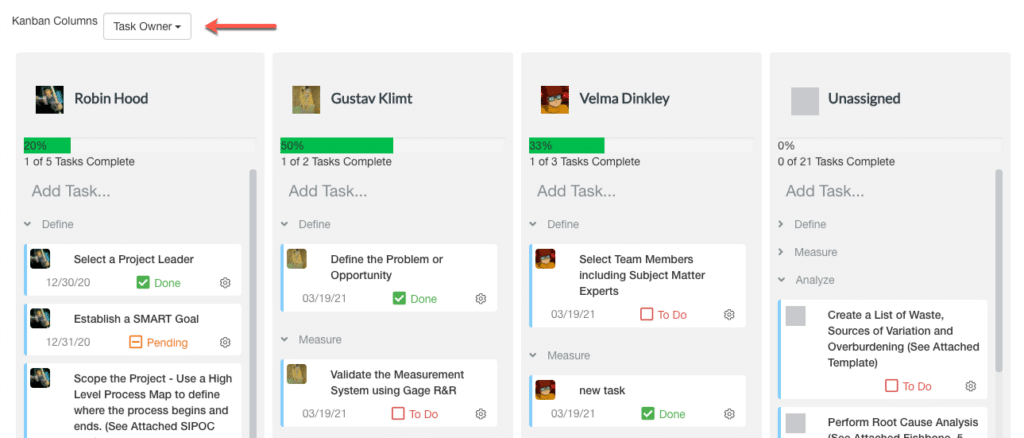 Main Navigation Menu:
NEW Reports consolidated to a single page that is accessible from Projects and Metrics main navigation submenus
Can find all views and reports on Reports page.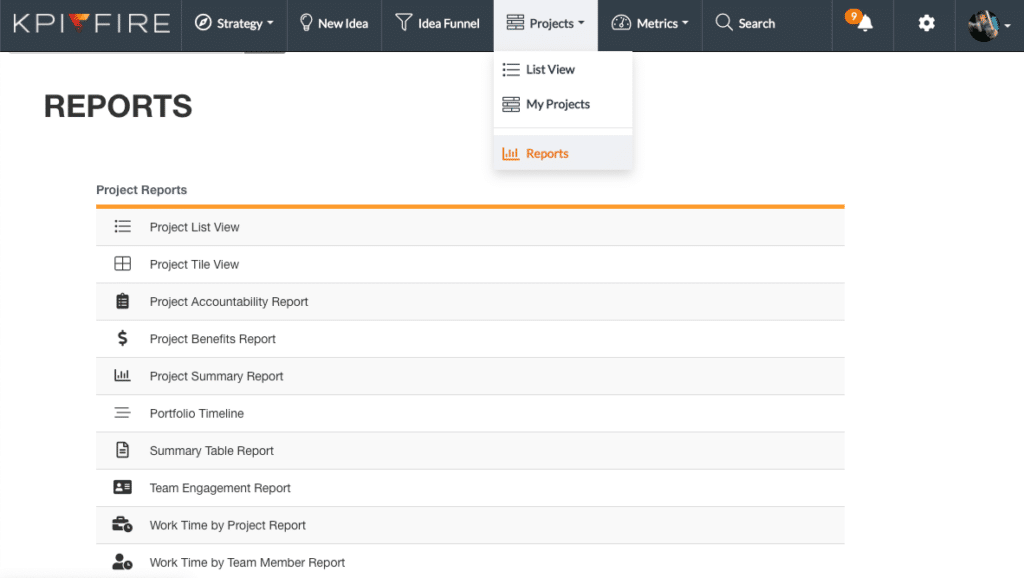 Project Status Report:
All members on project team can create and view status reports
Can send status report reminder to all or any members of team with reoccurring frequency or "now"
Status Reports will populate on Messages tab of Project
Custom Dashboards: NEW Project Messages tile that displays submitted reports and can send new messages from huddle board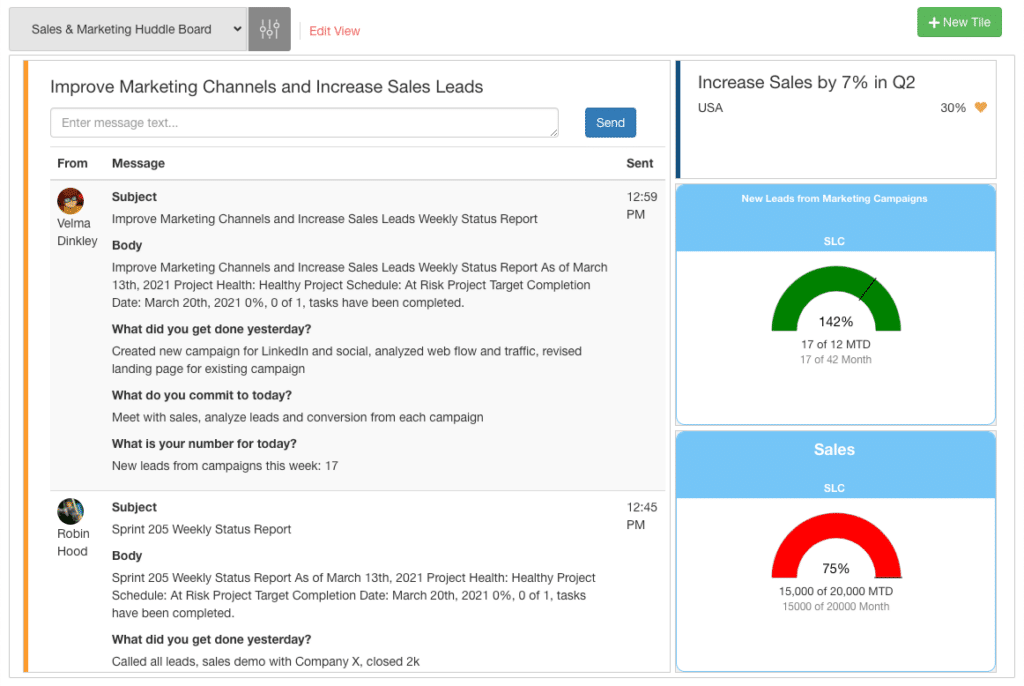 Idea Funnel:
Category column added to table, can edit values from table without opening up project

Performance:
Improved speed with login time