How to Add User Certifications
Maximize your workforce potential by staying informed and up-to-date with user certifications.
Steps to Adding User Certifications:
1. Add Certification Levels for the Company
Navigate to Settings > Users > Certification Level tab
Add new certification levels by entering in the level name and pressing the add button.
Edit the name, add suppliers, and add trainers in the levels table.
Delete certification levels using the last column of the certification table.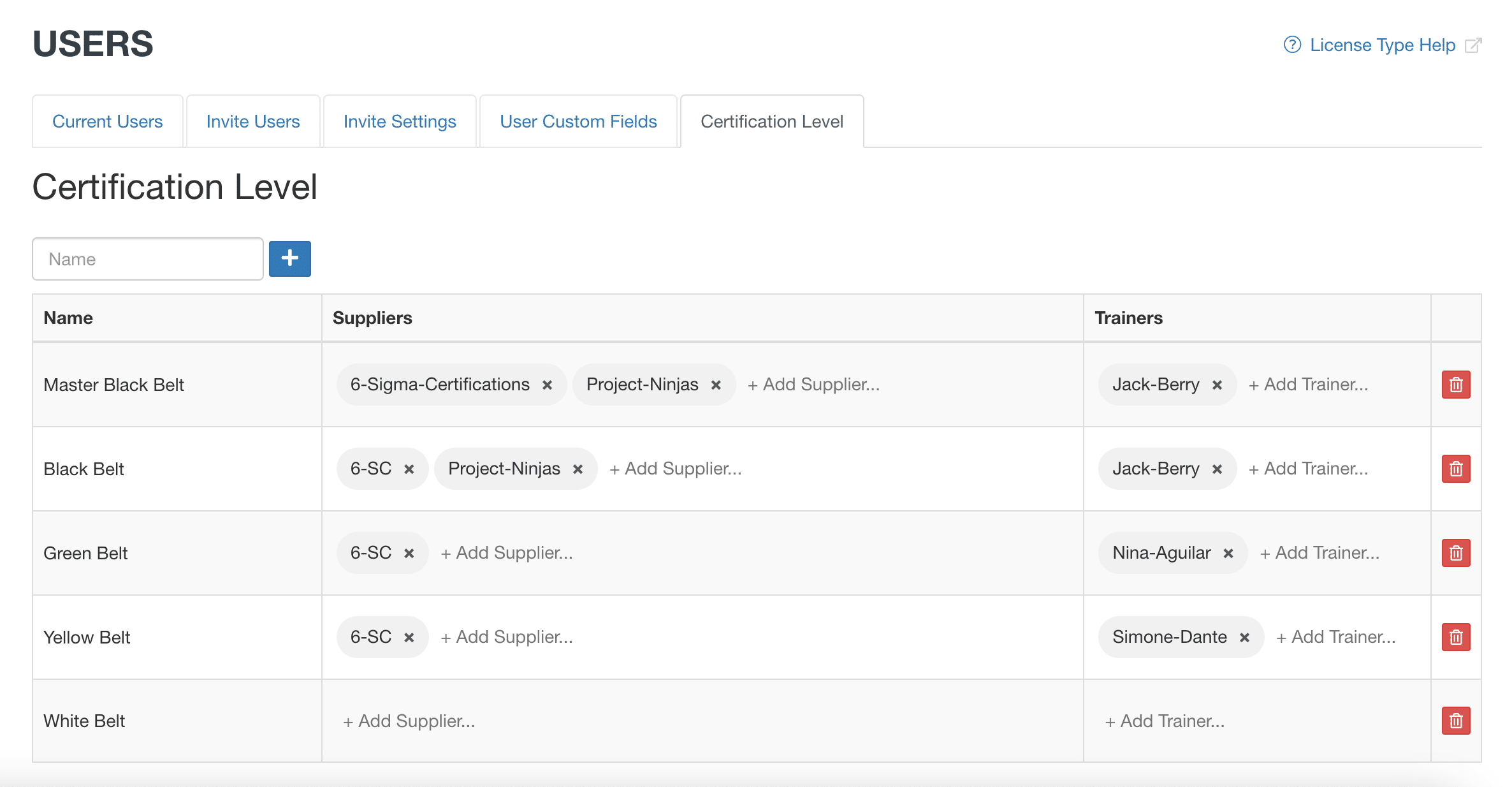 2. Add a User Certification
Navigate to the Current Users tab in the User Settings area.
Option 1: Click on a user's name to expand the Edit User Profile modal.

Select "+ Add Certification Level" in the Highest Certification Level field.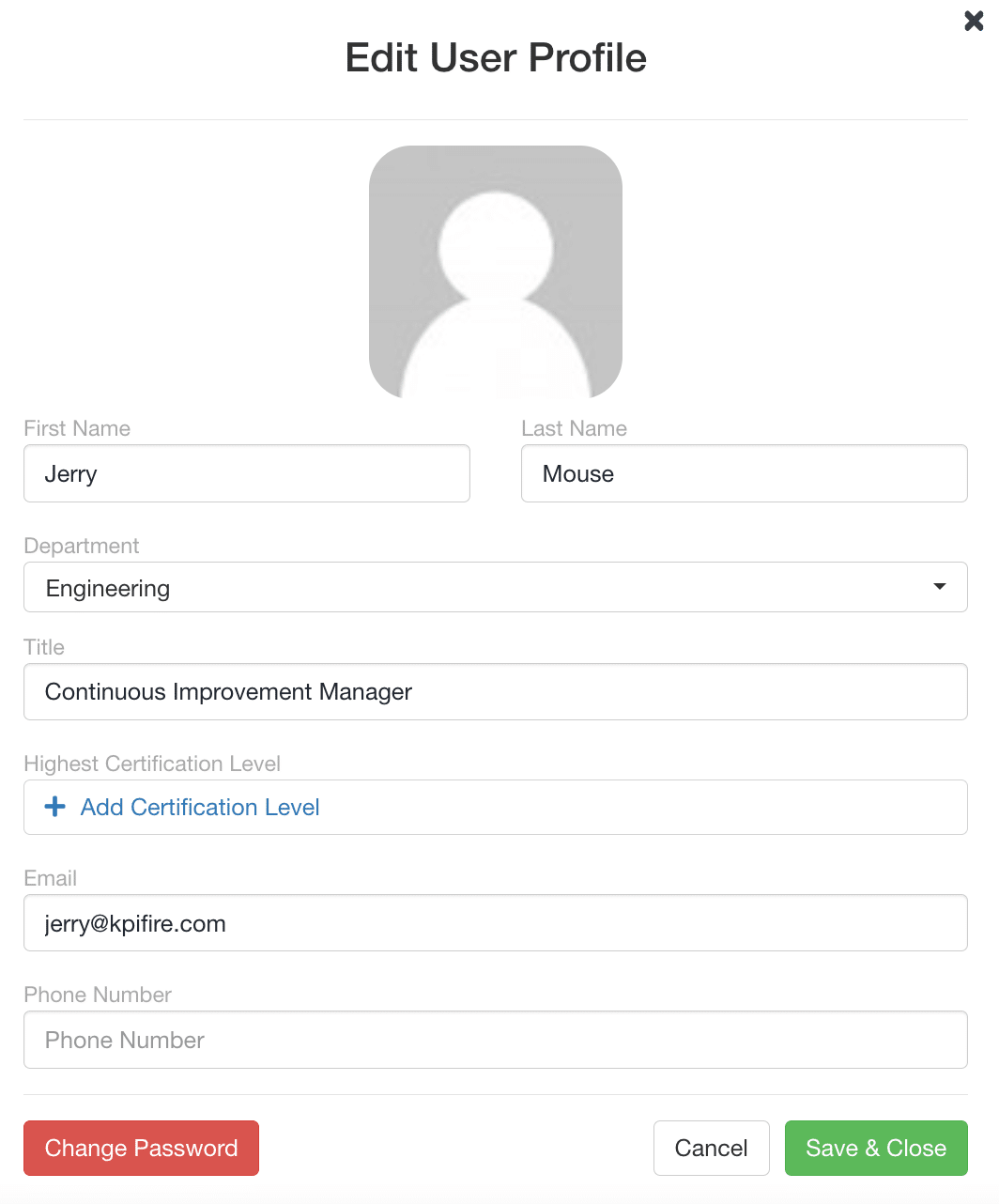 Option 2: Hover over the "…" in the far-right Actions column.

Select "+ Add Certification Level".

3. Fill User Certification Information
Select a certification name, status, and date.
Fill in additional optional fields.
Press Add.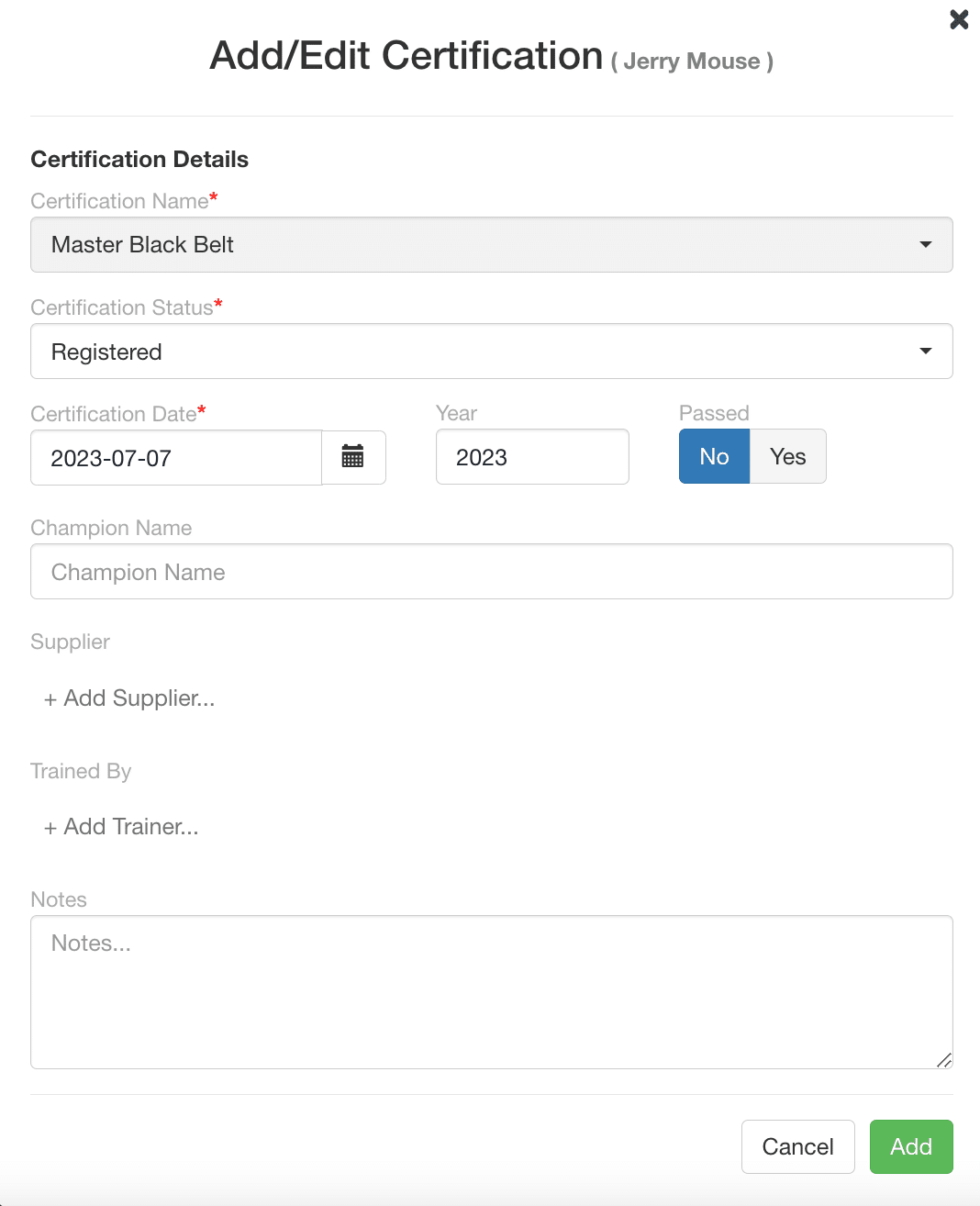 4. Edit User Certifications
You can change certification status, date, and optional fields.
Press Update.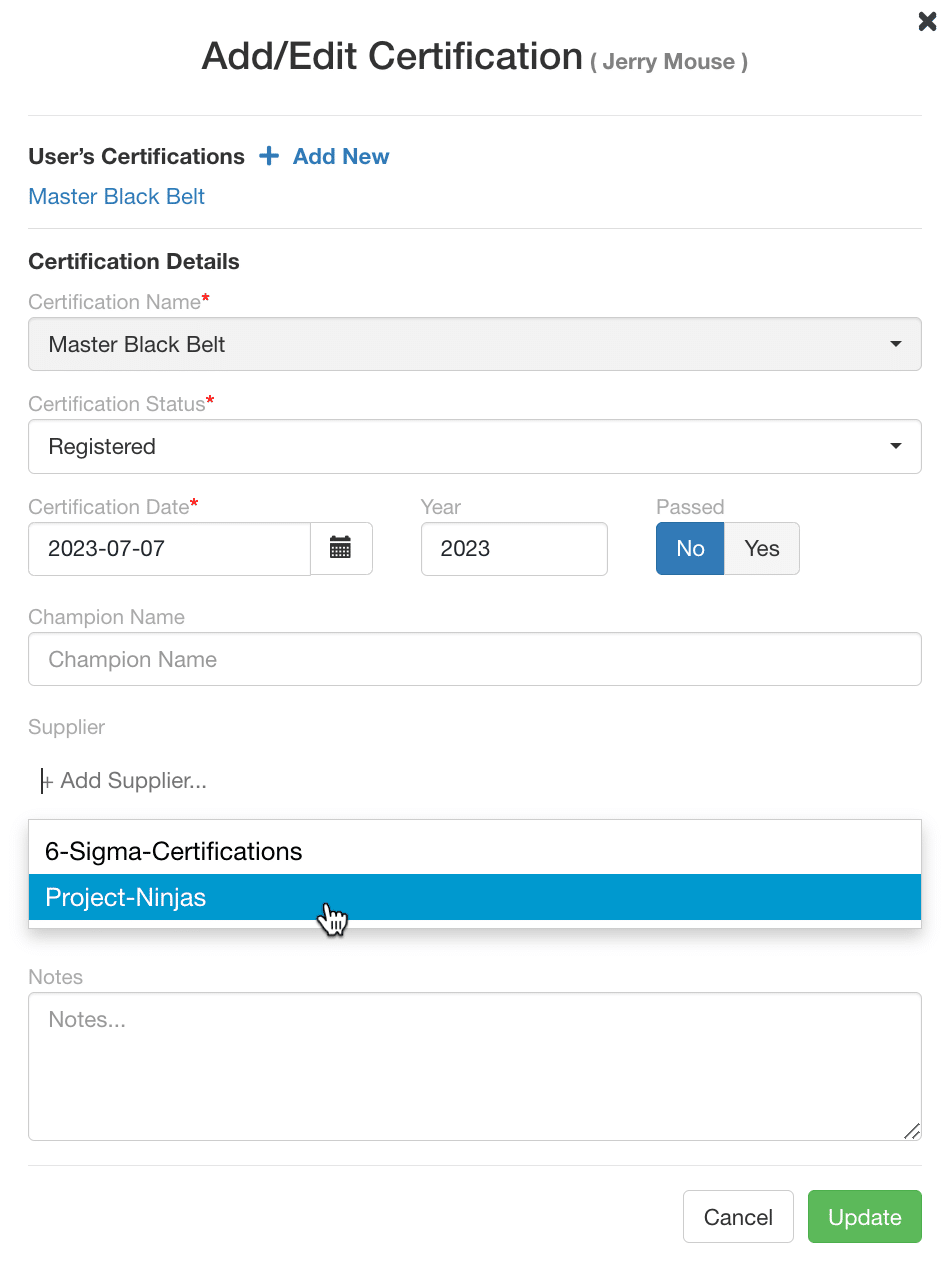 5. View User Certification Level
Once a certification has been added to a user, the highest certification level will display in the Current Users table in the Certification Level column.
To edit the certification level displayed, click on the user and expand the edit info modal in order to reselect the highest certification level.

6. Create a User Certification Report
Reports > User Certification List View
Use the Actions dropdown to edit the columns, import, or export data displayed in the table.