Product Enhancements – Release Notes April, 2022
We are happy to announce some new enhancements & fixes:
(Last Release April 4, 2022)
Note: if you don't see the same thing in your account, try clearing your cache/cookies or use a "new private window" to refresh the cache.
Huddleboard
Update Date selector will be visible if there is any metric tile available.

Goal External API 
NEW added Get Goals API for getting all goals detail
Following NEW Feature released…
Project Team Member Roles & Edit Rights
Simplified Project Team Member Edit Rights

Separated the Edit/Read access from the License Types. There are now simple options for  indicating a team members edit rights

Owner (can edit all areas)
Editor (can edit all areas)
Edit-Own (can edit status of tasks assigned to the user)
No-Access ( Team member does not have access to KPI fire)

Removed the Flexible Project Setting. This setting is no longer required.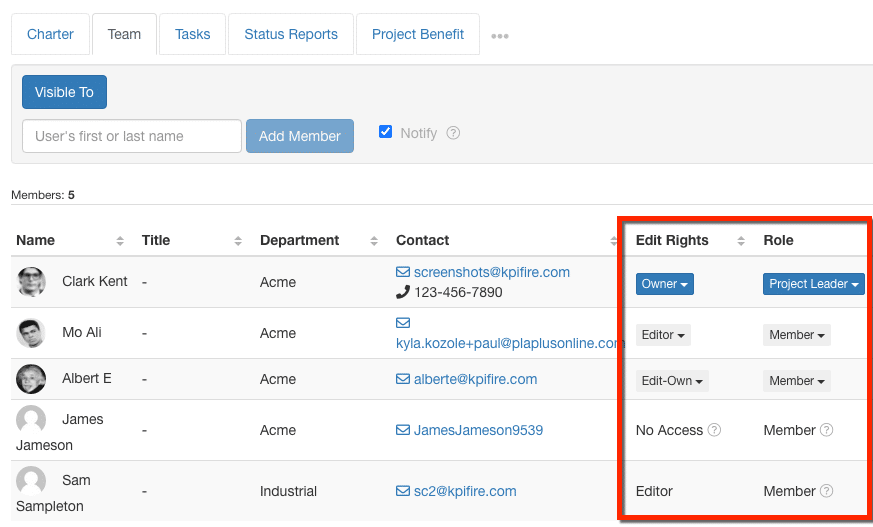 Project Charter: Team Tile has new functionality
The Team Tile is available to add to project charter tab has improved functionality.
Add no-access team members.  No additional cost.
Add existing users as Team Members right from this tile. No need to go to the Team Tab.
Edit Team Member note directly from Charter tab. This is great for adding simple notes about stakeholder requirements or specific details about  team members involvement in the project.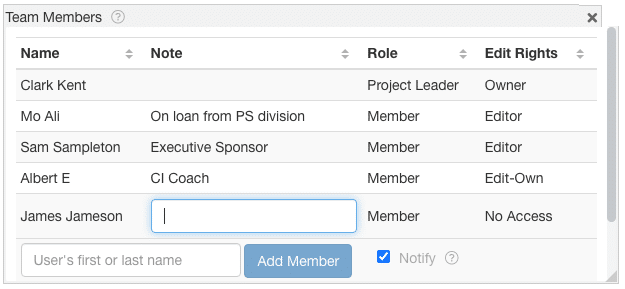 New Feature: No Access User
In an effort to allow you to better track all of the people involved in your improvement program and projects, you can now add Project Team Members as "no-accces" members, for no additional cost.
Add no-access team members.  No additional cost.
Users can be upgraded to receive access later, if company settings allow.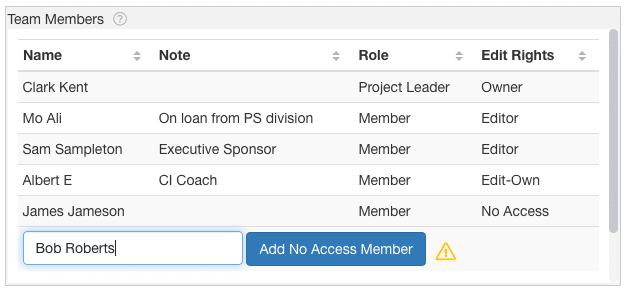 New Feature: Adjust Start Month for Project Benefits
Set a start month for project benefits to make it easier to see a full 12 months worth of project benefits on a single screen.
Start Month must be set on initial creation of Project Benefits.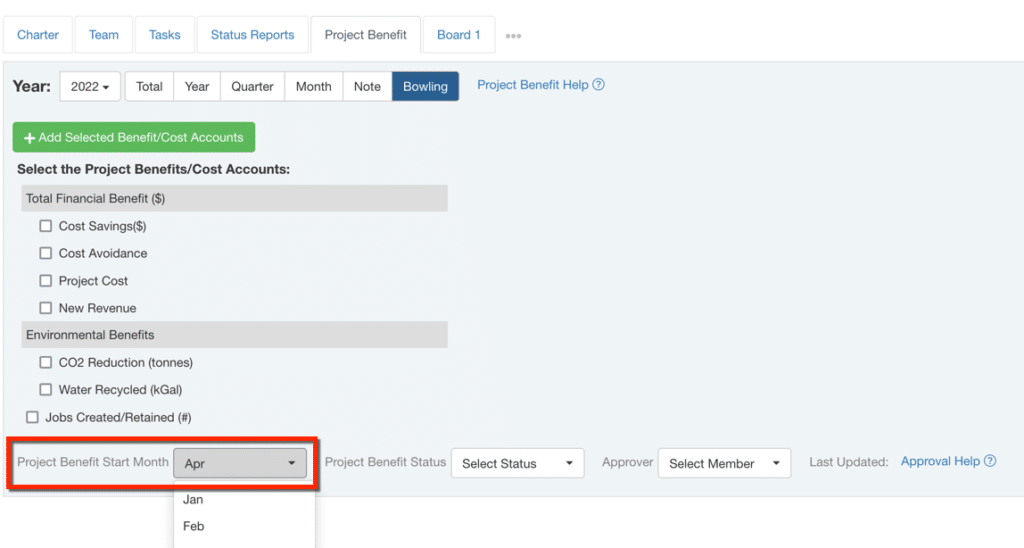 Improved Date Filters on Project Benefit & Project Budget Reports
The "more" filter allows for filtering by project benefit month
Default search for current year.
Suggested Use:  Filter by specific date range to find project benefits which may not have been recorded for a specific period.

Improved Gage Chart for Smaller is Better Metrics where Target is '0'
For smaller is better metrics, use the Red Limit field to indicate the starting point for your % achievement.