KPI Fire is excited to welcome Randy Clark as our new VP of Sales.
Most recently, Randy worked with Upland Software where he served as Director, Six Sigma Sales. He has over 25 years' experience working in continuous improvement with emphasis in Six Sigma and the Baldrige criteria for performance excellence.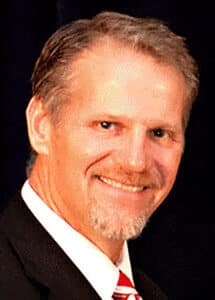 While with Whirlpool Corp. as Director, Global Quality, Randy directed a Baldrige-based improvement effort, implementing numerous approaches to measure and improve performance. His leadership resulted in Whirlpool being recognized as a best practice company by the American Productivity and Quality Center, as well as winning recognition as a leader in the Michigan Quality Award (State Baldrige Award).
While with Pitney Bowes, as Director, Quality and Productivity, Randy deployed a Six Sigma initiative from the ground floor. In less than seven months 40 Black Belts were trained with projects producing over $13 million in first year benefits.
Randy is a Black Belt and Executive Master Black Belt-trained member of the American Society of Quality, and is a three-year examiner for the Malcolm Baldrige National Quality Award.
Randy grew up the son of an NFL player and Coach, he and his wife Michele have two grown sons and currently reside in Connecticut.
KPI Fire has experienced record growth in the past 12 months and looks forward to working with more new customers to execute strategy and grow the culture of continuous improvement.